Donald Trump's participation in the CNN town hall on May 10, 2023, shows above all that the former president-candidate refuses democratic debate and seeks to impose his lies and violence. My new post on Substack, edited on May 14, 2023.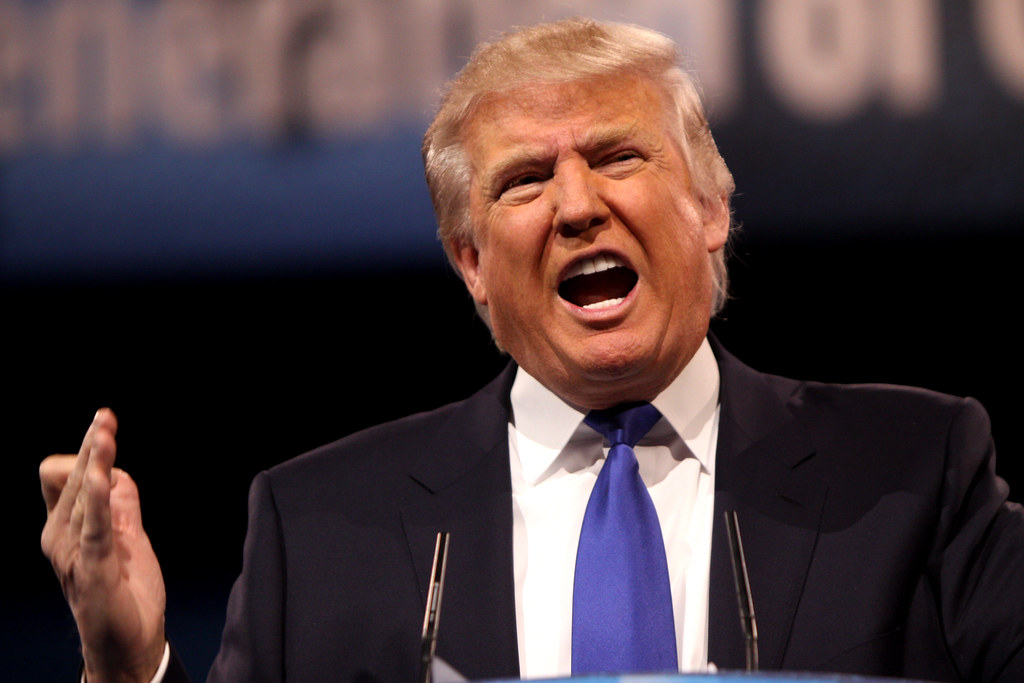 Much has been said about CNN's choice. Was it right to invite him? Wasn't it above all a platform for him? Did CNN, which had, since 2016, learned the lessons of its complacency with Donald Trump before he won the election, change tack to gain ratings? But can we pretend that the favorite Republican presidential candidate of 2024 does not exist?
Throughout the program, she strived to put the former president-candidate in front of his contradictions, to ask him for explanations, to push him in his tracks. An example among others: "the 2020 election was not rigged, you can not continue to say that all evening." Yet, he can. And does.
Collins ended by asking Trump if he would accept the results of the 2024 presidential election, whatever they were. To which he replied that he would if it was an honest election, which is to say, as in 2020, only if he wins it. "OK, so not committing to accepting the 2024 election results, or acknowledging what happened in 2020," Collins then said, booed by the room. Afterwards, CNN anchor Jake Tapper insisted that Trump had been lying constantly, from the beginning of the evening.
In fact, despite Collins' best efforts, Trump refused the argumentative debate format, tirelessly repeating his lies and threats, calling Collins « nasty » precisely because she did not play along. "You don't know the subject," and then, addressing the room, "she doesn't understand." For Trump, women who challenge him, question his lies, sue him because he raped them should be put back in their place and insulted. He once again called Nancy Pelosi, whose office was looted and ransacked on January 6, 2021, "crazy." In recent days, he had called E. Jean Carroll who won her civil suit against him for sexual assault and defamation, "mentally sick".
The main lesson of this evening on CNN is a confirmation: it is not possible to set up a debate with Trump, simply because he refuses it. He rejects any form of dialogue, of conversation. The only thing that matters to him is to impose his diatribe, and it consists of three points: 1) I am being persecuted, which is proof that I am right; 2) I will take my revenge (on Biden, the media, the establishment, feminists, etc.); 3) I am the only one who can save America from its decadence, and I will do it with a fascist agenda and style.
Masculinism and refusal of democratic debate go hand in hand
A man frozen in the past and resentment, obsessed with control and omnipotence, guided by a sense of impunity, such is Donald Trump. Not only is he a misogynist, but he also embodies a masculinist power, both in substance and in form: a sense of impunity for sexual violence, a belief that he is always right and entitled to his privileges. He believes that he is neither accountable for sexual assaults, nor for his political decisions and actions. The incitement to violence on January 6, 2021 – described by Trump as a "beautiful day" with "great people," the far-right activists, whom he intends to pardon if re-elected – the withholding of classified information at Mar-a-Lago, the maneuvering to overturn the results of the November 2020 vote in Georgia, the fraud during his 2016 campaign (cf. the Stormy Daniels scandal) – not to mention the tax malpractice when he ran the Trump Organization, for which he has already been convicted and faces further sanctions… He believes he is entitled to it. He is above the law.
Trump does not answer questions but speaks, over and over again, only about the topics he chooses and in the manner he chooses. He imposes the narrative and the conditions for telling it. Roxane Gay believes that "the media is not equipped to handle the return of Donald Trump".
The big problem of the evening was the booing, laughter and applause of his supporters in the room, like a reality show, or rather, as Shane Goldmacher and Maggie Haberman note in the New York Times, "like a laugh track on a sitcom. " But this is the reality: neo-fascism is on the way to taking power once again.